Monday, June 23rd, 2003



I notice that Sport Utility Vehicle commercials often feature boulders rolling down some precarious cliff face as the SUV swerves deftly out of the way.

Are run away boulders really that big of a problem for SUV owners? Does boulder avoidance figure highly in the SUV owner's mind at the time of purchase?
If boulders are really such a big problem shouldn't the prospective vehicle owner consider getting a car that isn't inclined to roll-over as it swerves out of the way?

Perhaps those are the shots edited out of the commercials: a second after swerving the SUV rolls and plummets 2,000 feet down the face of El Capitan.


---
Friday, June 20th, 2003



I noticed a strange white and yellow glow about things today when I was outside. Suddenly something unusual caught my eye: a round, almost fiery ball in the sky. It took me a moment, but then I recalled a legend of something that people call the 'sun'. Alas, this couldn't have been that mythical sphere, because the sun is reputed to give warmth, and even great heat during the spring and summer, and yet it was only 64 degrees Fahrenheit.

I may never know what that strange object was, because it is once again hidden by the rain and clouds.


---
Friday, June 11th, 2003



This morning I fulfilled one of my basic obligations as a husband: I opened a jar with a stuck lid. Such are the toils of marriage.

Opening a stuck jar gives me a sense of satisfaction way out of proportion with the task. - Behold, I am MAN!


---
Wednesday, June 11th, 2003



I've just posted my second opinion review, this one is on Wrangle Saint Elias national park. Please read it.


---
Tueday, June 10th, 2003



It seems almost inevitable, that no matter how careful one is when populating a photo album with pictures, at least one set of pages sticks together leaving two blank pages in the album. (The result of the sticky plastic sleeves).

Of course, these skipped pages are not discovered until one has already filled at least a dozen pages past the missed section, forcing a decision to either interject photos out of order, or to redo all of the pages and photos that follow the gap, or to leave those missed pages empty for all of time.

Ah! The great decisions of our lives!

What kind of photo album person are you: an interjector, re-doer, or skipper?


---

I got to the Three Rivers Arts Festival on Friday, June 6th with friends. Here are some photos I took of the city as we walked from Station Square to The Point.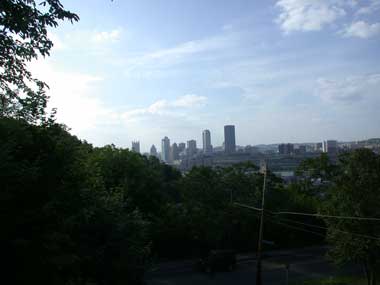 Pittsburgh through the trees of the South Side Slopes.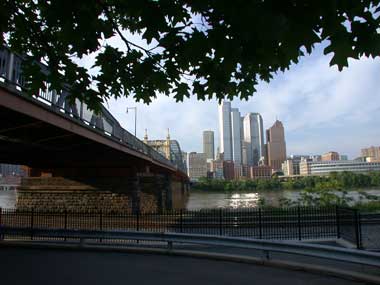 The Monongahela, and city sky scrapers from under Smithfield Street Bridge.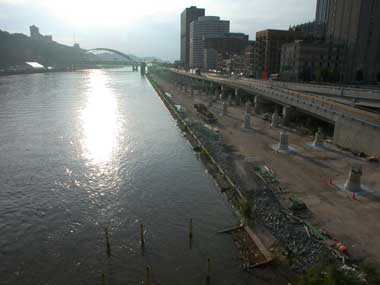 The setting sun warms the Monongahela. Route 376 pillars are exposed from construction.

---

As lovely as Pittsburgh can be at times, here is one of the chief reasons why I would want to move: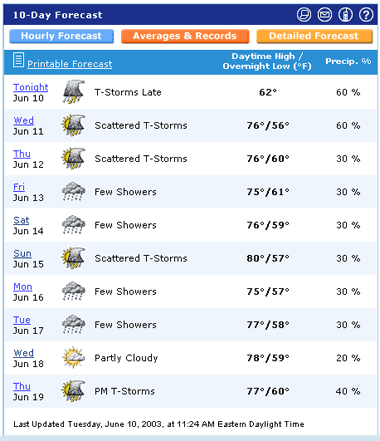 Just try and plan a picnic in this city.


---
Friday, June 6th, 2003



Excellent! I've already got 17, "Very Helpful" ratings on my first epinions review.
The pressure is on for my next epinion.


---
Thursday, June 5th, 2003



I've just written and published my first epinions review. The essay involves a story of a stay at the Aston Waimea Plantation Cottages while Karen and I were on our honeymoon.

Please visit the article, and if you are an epinions member give it a (good) review since epinions pays its members for helpful reviews.


---
Wednesday, June 4th, 2003



Please visit my wife's Website: KarenMatu.com.
Karen has written a partial account of our wedding and honeymoon in her new 'Blogger'.

Drop her an email, and let her know that you visited:
KarenWeb-at-KarenMatu.com

(Please note: this email address has been 'cleaned', so that internet 'robot crawlers' can not scan it and Spam the account. Replace '-at-' with the traditional '@' sign.)


---

Having taken some ten flights to, during, and from our honeymoon I was reminded of a surprisingly common, rude habit of many travelers.

When a person walks down an airplane isle it is not necessary to grab every seat back as their personal handrail.
The worse perpetrators really put their weight into it which results in sleeping passengers being snapped awake as their seat back is first pulled back and then let to spring forward.


---

Flag "Protection" Amendment Considered in Full Committee

Once again an amendment to the Constitution has been proposed that would make it illegal to burn the flag.

The irony of such an amendment is monumental.

Theoretically, Americans claim to love freedom. The American flag is a symbol of the country, and it's purported value of liberty. Essential to freedom is the right of dissent.
Whether we agree with a person who is burning the flag or not, we must grant them the freedom to express their opinion in this symbolic act.

It is often said by proponents of flag burning laws that men and women have died for the flag. I disagree. They have died to uphold the liberty for which the flag is meant to stand.

We must not get caught in the trappings of American patriotism: flags, eagles, pledges, et al. Instead, we must remember what it is what these symbols stand for: liberty, justice, equality, that is important. We can not advocate these principals by the suffocation of ideas and expressions, to do so is to act in contradiction to the values we claim to hold.

I've written my representatives voicing my concern. I encourage you to do so as well.


---
Tuesday, June 3rd, 2003



Now that I'm back from vacation, I can enjoy just being home... Okay, enough of that, time for more vacation.

It is cool and raining here in Pittsburgh. At mid day, the temperature is 56 degrees Fahrenheit. It is scheduled to rain almost every day into the foreseeable future. It is 78 degrees and sunny in Honolulu.

The last two nights I've woken in the middle of the night, very disoriented. I keep thinking that I'm in Hawaii, and I grope my way around my bedroom in the dark trying to figure out which hotel I'm in.

I don't do this when I'm on vacation, I always know where I'm at when I'm on the road. But I can expect to have this disorientation happen for the next two weeks now that I'm home. I think I was born to travel. (Born to run?)


---
Monday, June 2nd, 2003



In the news today: Single women of the world weep, mass suicides reported.

On May 15th, 2003, I eloped with Karen Matu.

We just returned from our truly lovely honeymoon in Hawaii on Saturday May 31st. My only regret is that we didn't have more time and money to stay longer.

I am sincerely moved by all of the congratulations and well wishes that Karen and I have received. Such warm sentiments have made this milestone in our lives all the more joyful. My thanks to everyone.


---
See past WorldView and Friends and Family News in the Archive